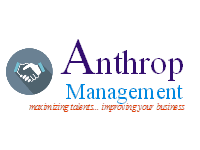 Anthrop Management Firm
---
Anthrop management is a performance focused Human Resource and general management organization. The company is fully Nigerian owned, with main office in Lagos, Nigeria.

We recognize that performance is the focus of every organization,irrespective of the type of organization and the activities engaged in. Every business is out to meet the desired aim, be it profit, non-profit, not for profit, corporate, or government. We are equipped to help organizations perform. We help organisations separate activities from performance.

Our strength lies in our ability and desire in helping organizations achieve desired performance levels with our array of services,carefully designed to fit into your organization,whether corporate or government.

Our experience, skills and competence have helped organizations solve critical management and human resource problems,positioned them to be proactive, help achieve desired results, led to organizational growth and expansion, increased both organization and individual efficiencies across board; among other benefits.

We simply partner with you!
OUR STAKEHOLDERS

• Customers • Employees • Investors • Partners • Regulators • Community